A spinal cord injury — damage to any part of the spinal cord or nerves at the end of the spinal canal (cauda equina) — often causes permanent changes in strength, sensation and other body functions below the site of the injury
The spinal cord is a bundle of nerves and other tissue that the vertebrae of the spine contains and protects. The vertebrae are the bones stacked on top of each other that make up the spine. The spine contains many nerves, and extends from the brain's base down the back, ending close to the buttocks.
The spinal cord is responsible for sending messages from the brain to all parts of the body. It also sends messages from the body to the brain. We're able to perceive pain and move our limbs because of messages sent through the spinal cord.
If the spinal cord sustains an injury, some or all of these impulses may not be able to "get through." The result is a complete or total loss of sensation and mobility below the injury. A spinal cord injury closer to the neck will typically cause paralysis throughout a larger part of the body than one in the lower back area.
Symptoms

Your ability to control your limbs after a spinal cord injury depends on two factors: where the injury occurred on your spinal cord and the severity of injury.
The lowest part of your spinal cord that remains undamaged after an injury is referred to as the neurological level of your injury. The severity of the injury is often called "the completeness" and is classified as either of the following:
Complete. If all feeling (sensory) and all ability to control movement (motor function) are lost below the spinal cord injury, your injury is called complete.

Incomplete. If you have some motor or sensory function below the affected area, your injury is called incomplete. There are varying degrees of incomplete injury.
Additionally, paralysis from a spinal cord injury can be referred to as:
Tetraplegia. Also known as quadriplegia, this means that your arms, hands, trunk, legs and pelvic organs are all affected by your spinal cord injury.

Paraplegia. This paralysis affects all or part of the trunk, legs and pelvic organs.
Your health care team will perform a series of tests to determine the neurological level and completeness of your injury.
Spinal cord injuries can cause one or more of the following signs and symptoms:
Loss of movement

Loss of or altered sensation, including the ability to feel heat, cold and touch

Loss of bowel or bladder control

Exaggerated reflex activities or spasms

Changes in sexual function, sexual sensitivity and fertility

Pain or an intense stinging sensation caused by damage to the nerve fibers in your spinal cord

Difficulty breathing, coughing or clearing secretions from your lungs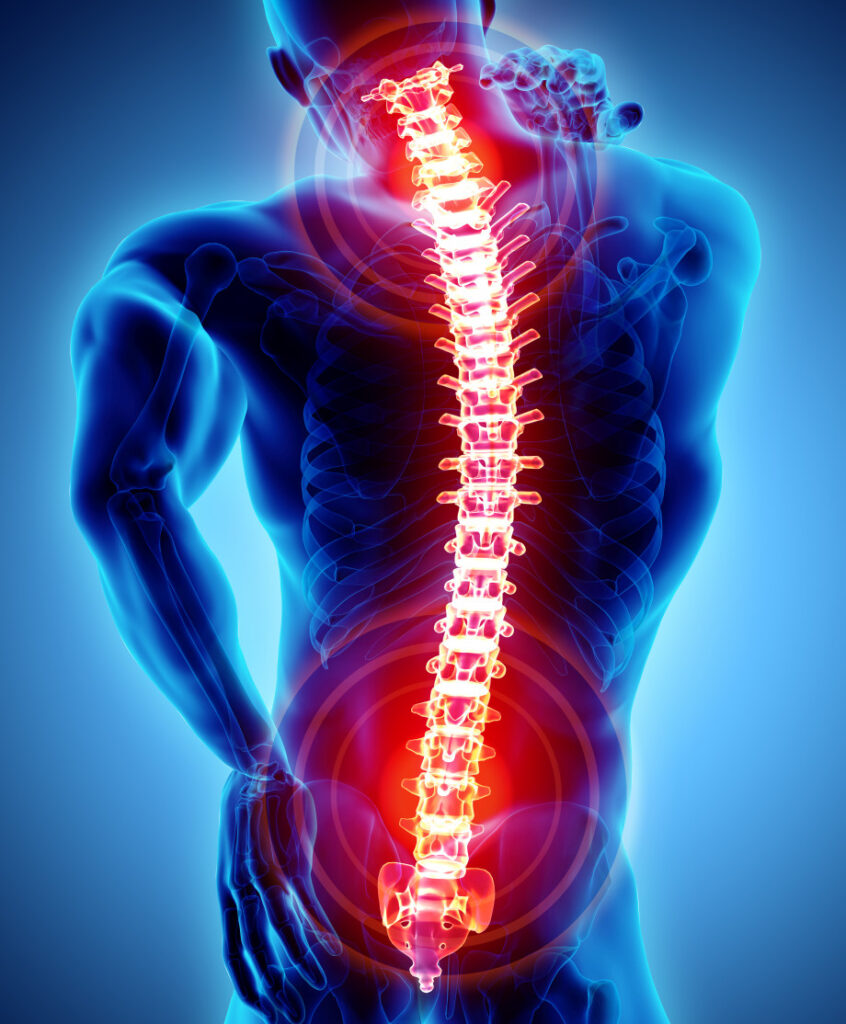 Prevention
Because spinal cord injuries are often due to unpredictable events, the best you can do is reduce your risk. Some risk-reducing measures include:
always wearing a seatbelt while in a car
wearing proper protective gear while playing sports
never diving into water unless you've examined it first to make sure it's deep enough and free of rocks