A caring specialist for children
The department of pediatric neurology offers a wide variety of treatments for children of all age groups .We have an expert team of child neurologists who are specifically trained in this domain to offer top-quality services. Our several diagnostic methods aids in making accurate assessments.
Our department of pediatric neurology works in close collaboration with different other departments. It is to ensure that your child gets the best treatment possible.
We also work closely with the experts in physiotherapy, genetics, and child development therapists.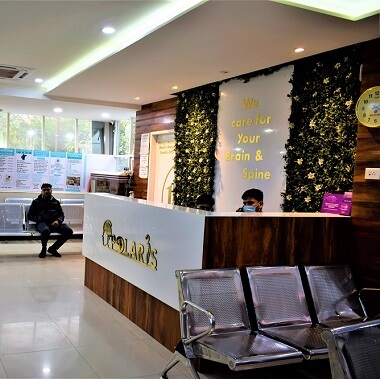 Dedicated to children with special needs
Seizure Disorders Like Epilepsy
Developmental Language Disorders

Genetic Metabolic Disorders


Spinocerebellar Degeneration

Malformation of The Spinal Cord And Brain
Autistic Spectrum Disorder
Attention Deficit Hyperactivity Disorders

Infections of The Spinal Cord And Brain

Dedicated to children with special needs