The department of Neuroanaesthesia and Neuro Critical Care is an integral and very important arm of Polaris Neurosciences. It is dedicated to quality patient care and research in field of neuroanaesthesia and neurocritical care.
The department is equipped with latest and high end equipments (anaesthesia work stations, multipara monitors, advanced ICU ventilators, ECHO, drug delivery systems, modern airway devices, brain function monitors etc). These equipments coupled with dedicated doctors and staff help in meeting the complex challenges in the neurosurgical operating rooms and intensive care units.
The department caters to the requirements of various departments like neurosurgery, neurology, neuroradiology and neurorehabilitation with emergency services 24 hours a day. The neurointensive care unit with 12 beds cater to critical care needs of neurosurgical, neuromedical and neurotrauma patients.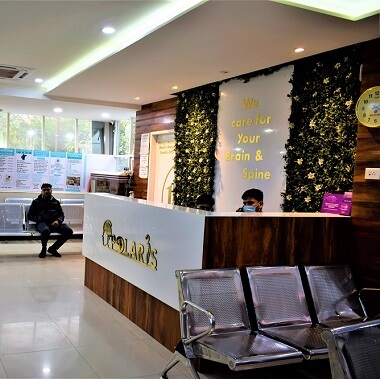 Treating neurosurgical and neurocritical patients with dedication, compassion at standards on par with the world's best